Moda Dünyasının En Bilinen Mücevheri: Cartier& LOVE ve Yarım Asırlık Hikayesi 
Moda dünyasının en bilinen mücevherlerinden Cartier&Love'ı ve çıkış hikayesini sizin için derledim.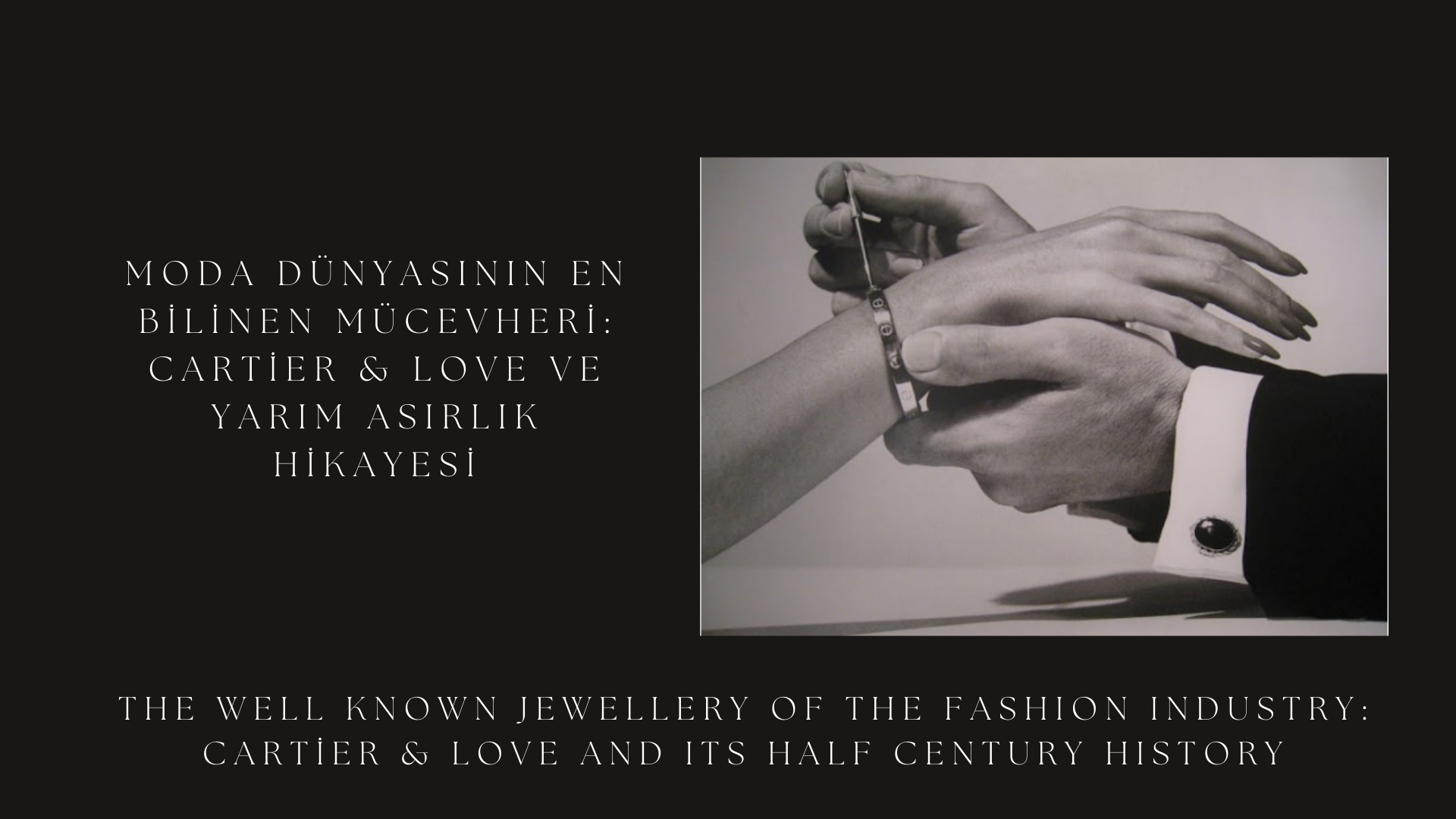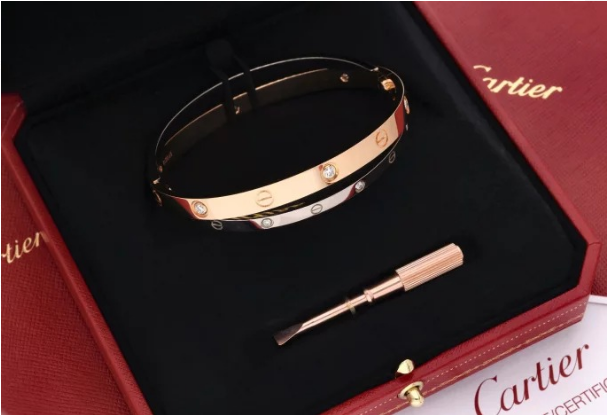 Yukarıda eklediğim görseldeki bilekliği hepinizin hayatında en az bir kere de olsa gördüğünü düşünüyorum. Bugün sizlere yıllardır Google aramalarında en çok aranan mücevher olan Cartier LOVE'ın İtalyan mücevher tasarımcısı Aldo Cipullo'nun yaşadığı ayrılıktan ilham alarak nasıl tasarladığını ve zaman geçtikçe nasıl dünyanın en çok satılan mücevherlerinden biri haline geldiğini anlatacağım.
Cartier LOVE bilekliğinin hikayesi 1959 yılında Romalı genç bir tasarımcı olan Aldo Cipullo'nun New York'a göç etmesiyle başlar. Amerika'ya taşındıktan sonra önce mücevher evi David Webb'te çalışmaya başlar. Ardından 1961 yılında sektörün en büyüklerinden biri olan Tiffany & Co.'da tasarımcılık kariyerine devam eder. Yıllar geçtikçe Amerika'ya alışan ve Tiffany'deki tasarımlarıyla ön plana çıkan Cipullo zaman içinde Amerikan sosyetesinin aranılan simalarından biri haline gelir.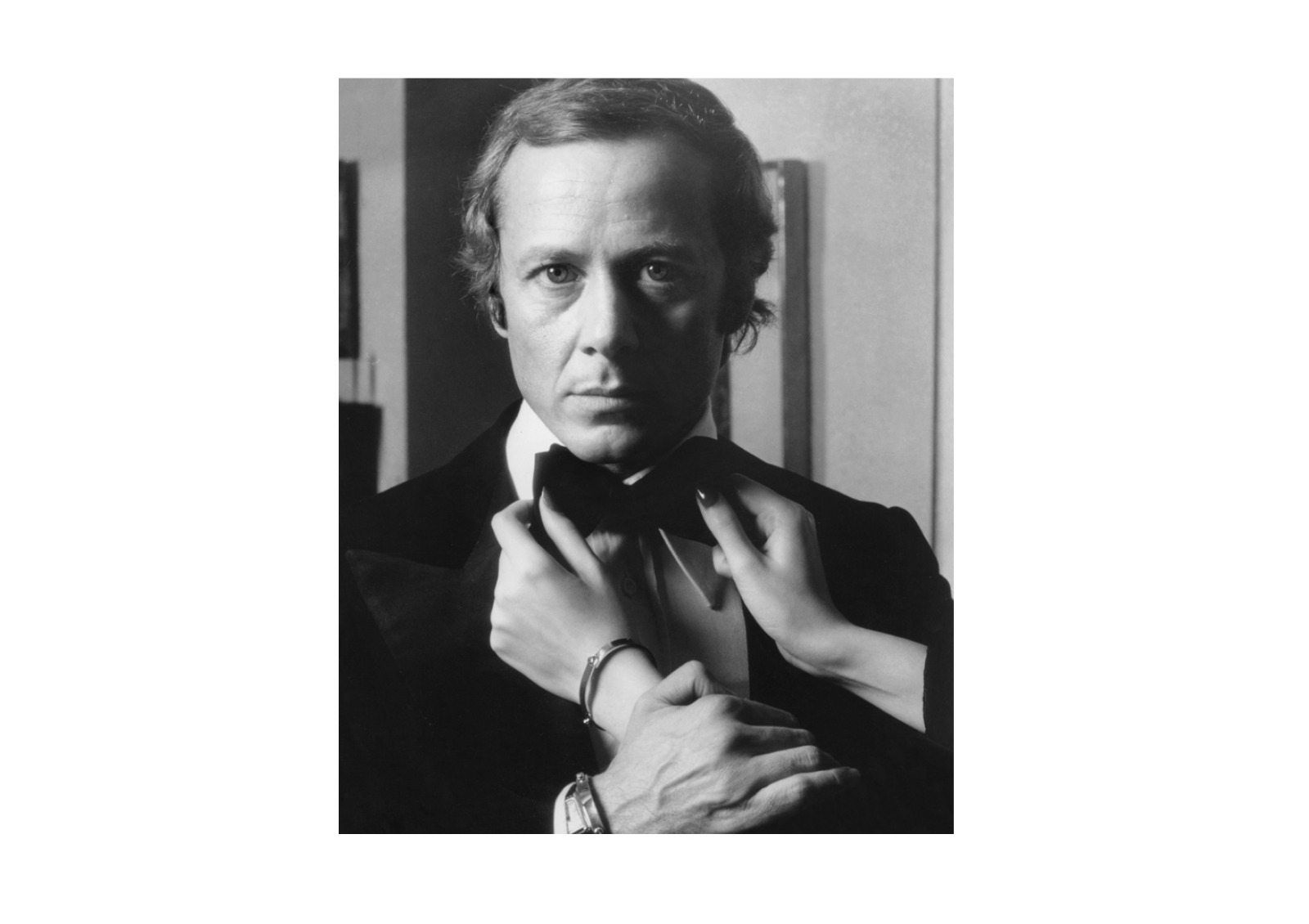 Ancak kariyer ve sosyal yaşamındaki şansı aşk hayatında aynı şekilde rast gitmez. Bir gece yarısı ayrıldığı sevgilisinden ve yaşadığı büyük hayal kırıklığından ilham alarak bu bilekliği tasarlar. Bilekliği tasarlarken ki amacı; biten ilişkisinin tam tersine, aşkın bağlılığını ve sadakatini temsil edecek bir tasarım yaratmaktı. Bunu esas alarak "öylesine çıkarıp atılamayacak" bir bileklik tasarlar ve bilekliğin çıkarılmasını zorlaştırabilmek için üzerine vida başları ekler. Ardından bu vidaları sökebilmek için minyatür bir de tornavida tasarlar. Tasarım açısından bileklikler sıkı-oval bir yapıya sahiptir ve sadece özel tornavidasıyla çıkarılabilir.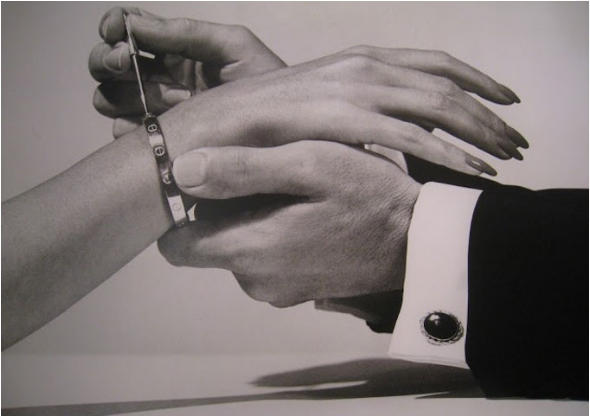 Cipullo, mücevheri ve endüstriyelliği birleştirdiği bu tasarımı için, "Günümüz insanlarının istediği şey, yarı kalıcı görünen ya da en azından çıkarmak için bir numara gerektiren aşk sembolleridir. Sonuçta, aşk sembolleri sonsuz bir niteliğe sahip olmalıdır." ifadesini kullanmıştır.
'What modern people want are love symbols that look semi-permanent—or, at least, require a trick to remove. After all, love symbols should suggest an everlasting quality."
Bu bilekliği tasarladığı dönemde Cipullo, Tiffany için çalışıyor ve tasarımı kendi bileğinde sık sık takıyordu. İş arkadaşlarından ve çevresinden gelen olumlu geridönüşleri baz alarak tasarımı Tiffany'e teklif etti. Ancak Tiffany tasarımı kabul etmedi. Birkaç ay sonra Tiffany'den ayrılan ve onun en büyük rakiplerinden biri olan Fransız mücevher evi Cartier'e geçen Cipullo, şirketteki ilk tasarımı olarak bu bilekliği kurula sundu.
Cartier, o zamana kadar bünyesindeki tasarımcıların kendi modellerini imzalamaları (model imzalama: bir tasarımcının kendine ait tasarımının marka içinde kendi adıyla bilinmesine denir.) konusunda oldukça sert bir tutuma sahipti. Ancak markanın sahibinin değişmesi ve rakipleri Tiffany'nin Jean Schlumberger ve Donald Claflin gibi tasarımcılarını yıllardır destekleyen tutumlarından etkilenerek tarihinde bir ilki gerçekleştirerek bu konudaki politikalarını değiştirdi ve Cartier, genç tüketiciler arasında yankı uyandıracak kişisel bir dokunuş katacağına inandığı Cipullo'nun çalışmalarını imzalamasına izin verdi.
Aldo Cipullo, bu şekilde Cartier tarafından bu onura layık görülen ilk tasarımcı oldu. (Günümüzde bu onura layık sadece iki tasarımcı bulunuyor. Diğer tasarımcı Vietnamlı Dinh Van'dır.)
Piyasaya sürülmesi ve ilk yılları:
Bilekliğin pazarlanma aşaması ise sektördeki en başarılı pazarlama kampanyalarından biri olarak yerini almıştır. Bileklik ilk satışa çıktığında sadece 18 ayar altından üretilmiş ve altın kaplama bir tornavidayla birlikte satılmıştır. Erkek ve kadın için dört farklı boyut mevcuttu ve Love bilekliklerin fiyatı sadece 250 dolardı. Günümüzde artan işçiliği ve altın fiyatlarının da artmasıyla birlikte bilekliklerin fiyatı en az 7000 dolardan başlayacak şekilde belirlenmiştir. Bu fiyat kullanılan materyale göre 62 bin dolara kadar çıkmaktadır. Tasarım ilk satışa sürüldüğünde bileklikler çiftler için bir set olarak üretiliyordu ve Cartier, bilekliğin çift satın alınması yönünde katı bir politikaya sahipti. Müşteri Cartier'e girip kendisi için bu bilekliği satın alamazdı, hediye olarak alınması gerekiyordu.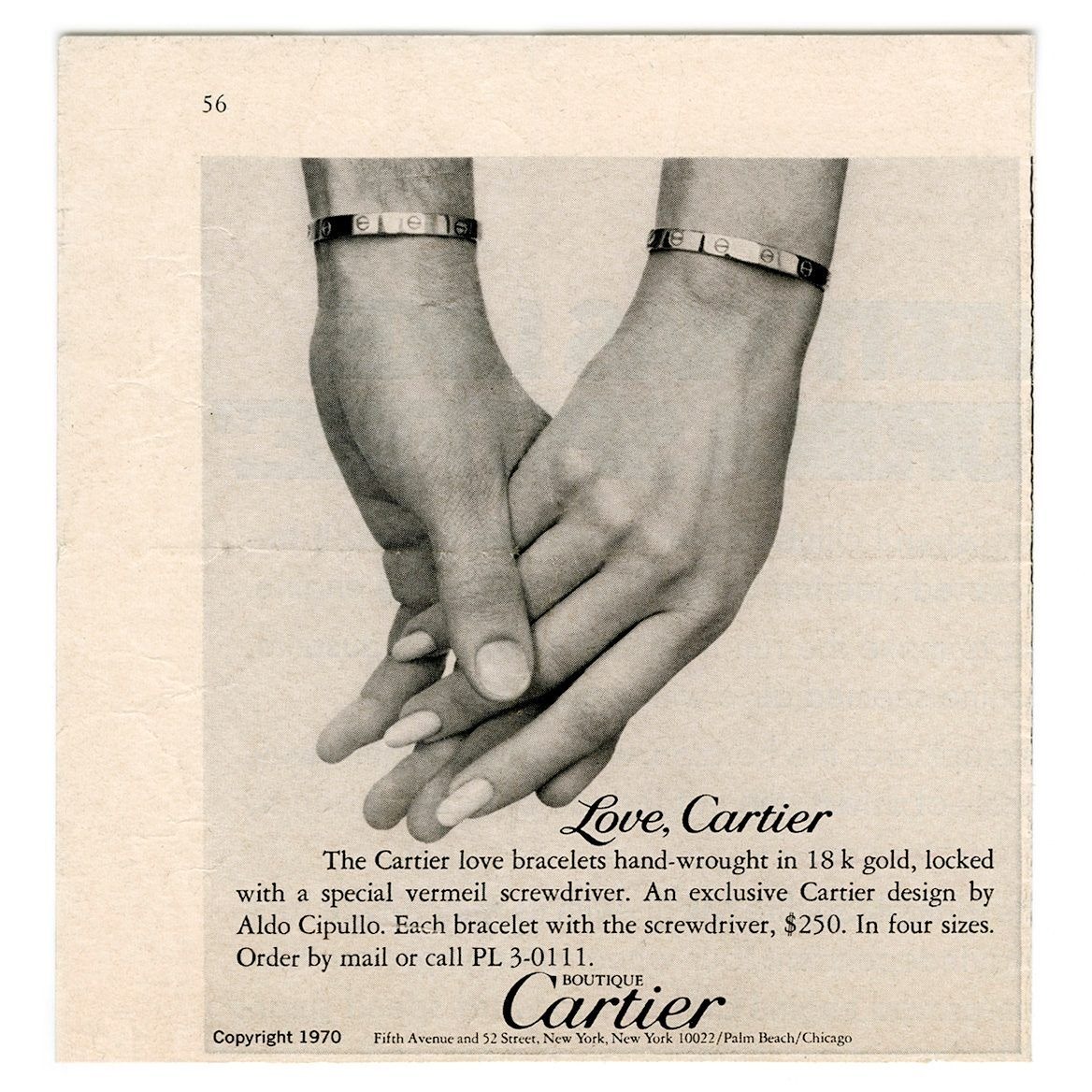 İlk piyasaya çıktığı dönemlerde Cartier, bu romantik tasarımı duyurmak için dönemin yıldız çiftlerinden oluşan bir liste oluşturdu ve hepsine bunu hediye etti. Bu listenin içinde Windsor Dükü ve Düşesi, Elizabeth Taylor ve Richard Burton ve Ali McGraw ve Steve McQueen, Sophia Loren ve Carlo Ponti gibi çok büyük isimler vardı. Yıllar geçtikçe popülaritesi artan bu bileklik, o döneme kadar olan tüketici alışkanlıklarını da kökünden değiştirmeye başladı. Bu tasarımın piyasaya sürüldüğü döneme kadar mücevher sadece belli durumlarda ve belli kıyafetlerle takılabiliyordu. Ancak bu bilekliğin takılıp çıkarılmasının zor olması ve sade, şık tasarımlarıyla tüketicilerin günlük hayatta takabildikleri bir mücevhere dönüştü. Böylece günümüzde "day&night jewellery" olarak geçen, gündelik hayatta kullanabildiğiniz mücevher dönemi başlamış oldu.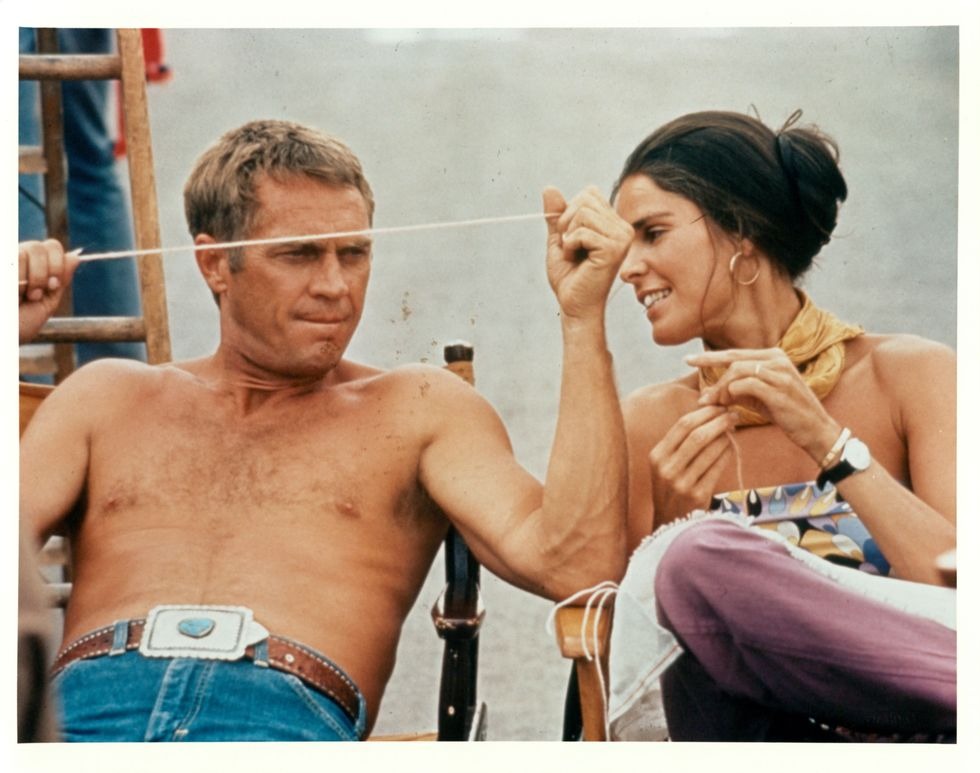 Ali MacGraw sported her Love Bracelet on the set of The Getaway.
ARCHIVE PHOTOS//GETTY IMAGES
Cartier'in bu pazarlama başarısı sektör içinde ona yarar sağlasa da, bilekliğin basit, şık tasarımı ve yüksek etiket fiyatının elbette ki olumsuz sonuçları da oldu. Bu basit tasarım adeta replika pazarının yeni gözdesi haline geldi ve seri bir şekilde pazar içinde yayılmaya başladı. Bu durum zaman geçtikçe önüne geçilemez bir hal aldı ve Cartier bu duruma karşı önlem almak için yeni ürettiği her bileziğe, orijinalliğini kanıtlamak için Cartier Genel Merkezi'nde saklanan, seri numarası içeren bir damga işareti koymak zorunda kaldı.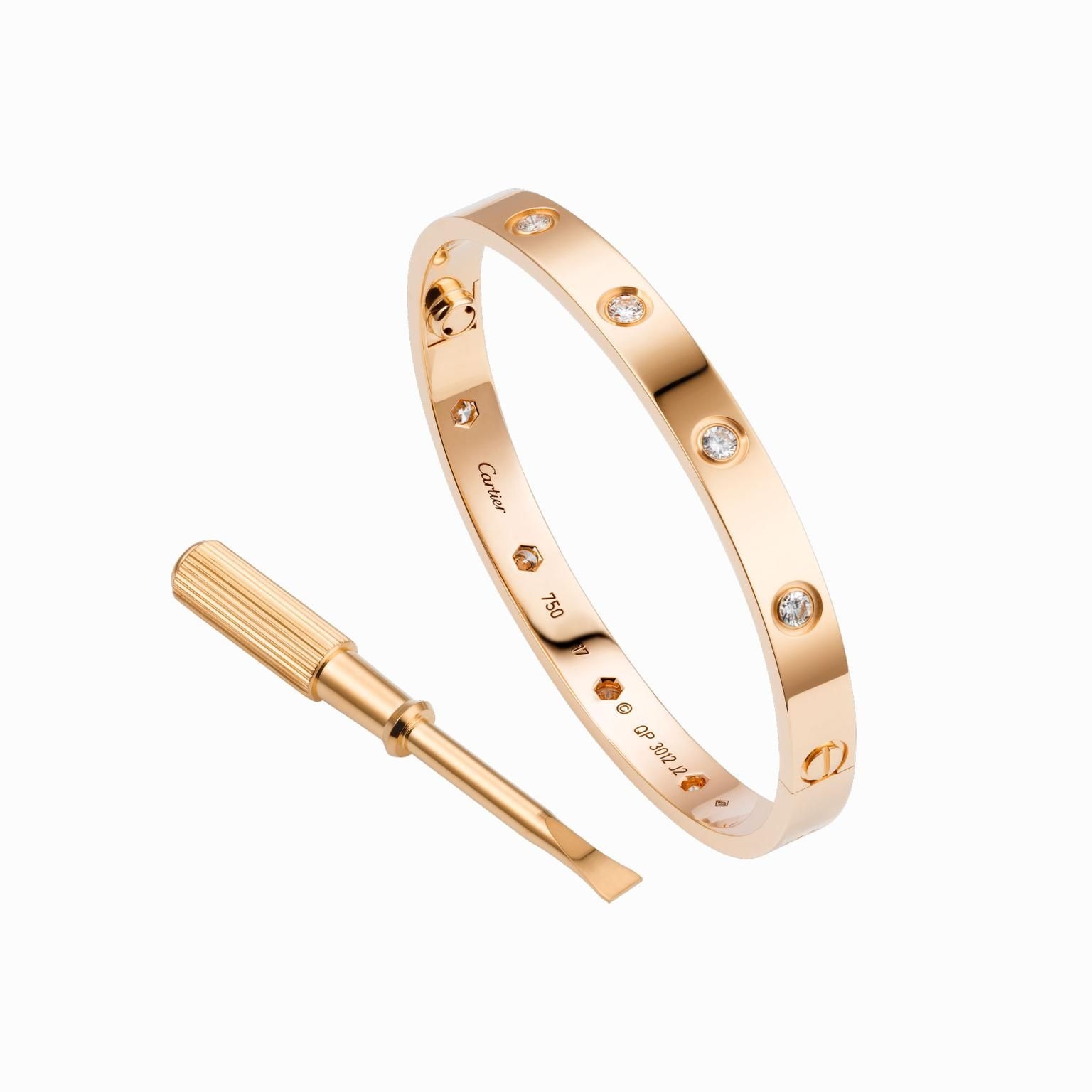 Cipullo, LOVE'ın bu başarısından sonra Cartier için bir dizi mücevher daha tasarlamaya devam etti. Dikkat çeken tasarımlarından bir diğeri de 1971'de piyasaya sürülen Juste un Clou bilekliğiydi. Ancak bu tasarım o dönem beklediği ilgiyi göremedi ve çok az sayıda üretildi. İyi tasarımın modasının asla geçmeyeceği fikrinin bir kanıtı olarak Cartier, 2012 yılında Juste un Clou'yu yeniden piyasaya sürdü ve büyük beğeni topladı. Geçmişte hiç rağbet görmeyen bu model, çıktığı sene satış rekorları kırdı. 2012'den beri hala Cartier'in en çok satılan ve en temel tasarımlarından biri olmaya devam etmektedir.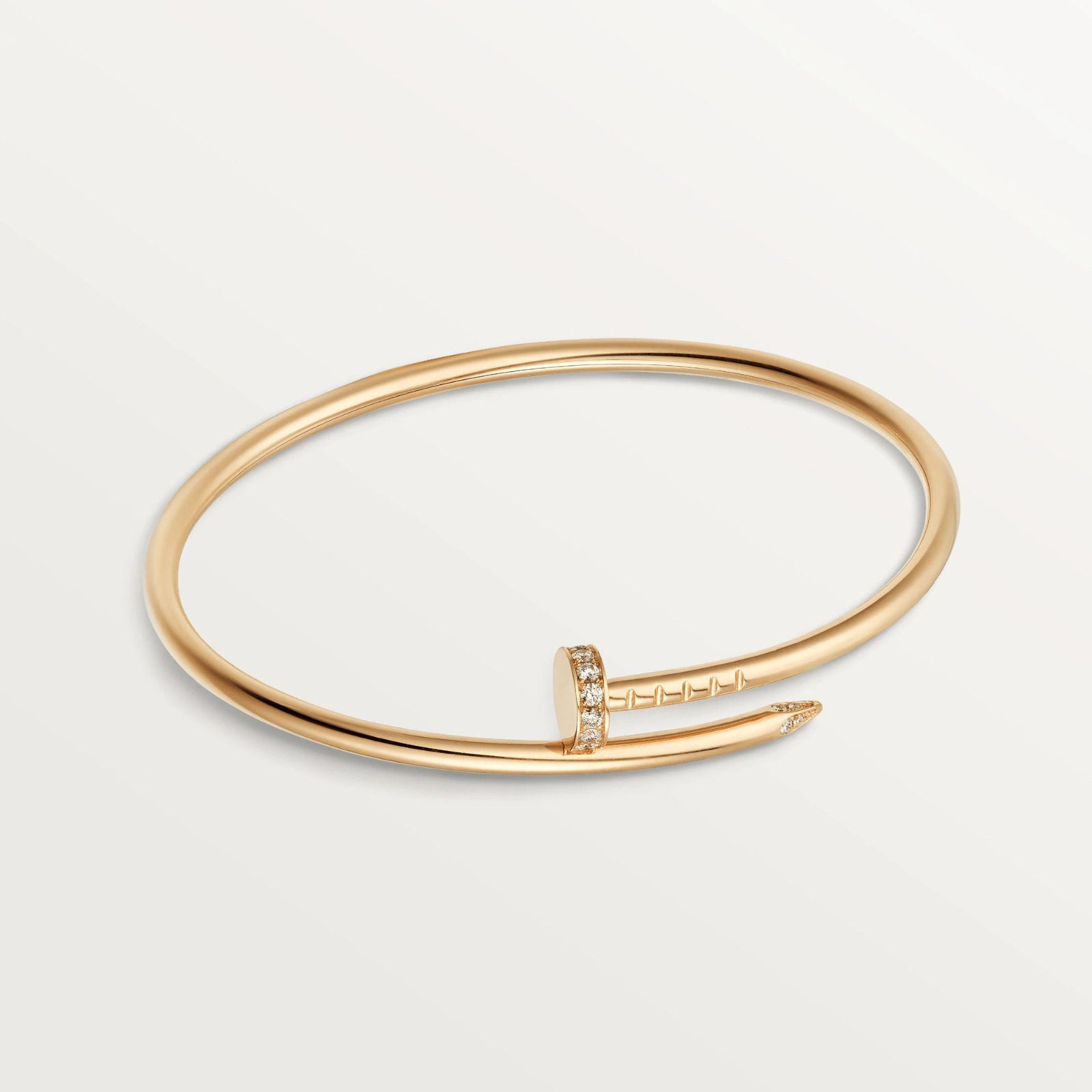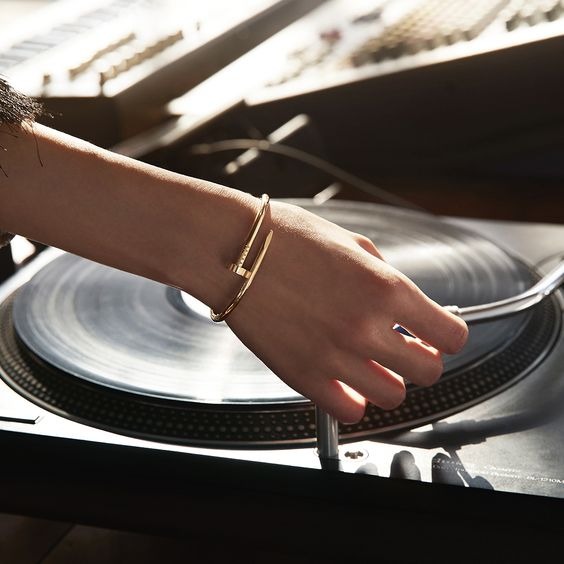 Cipullo, Cartier ailesinin bir parçası olarak sadece 5 yıl daha çalışabildi. Ne yazık ki 1984'te henüz 42 yaşındayken hayatını kaybetti, ancak bu kısa ama etkili kariyerinden geriye moda sektörünün en ikonik tasarımlarından biri miras kaldı. Bugün hala LOVE serisi dünya üzerinde en çok talep gören mücevherlerden biri ve bu tasarım kuşkusuz Cipullo'nun da moda tarihindeki en başarılı mücevher tasarımcılardan biri olmasını sağlıyor.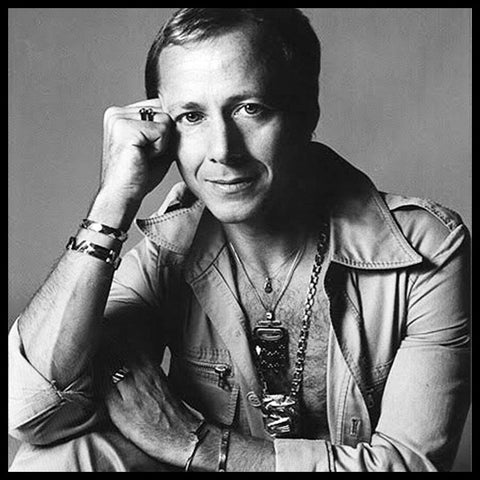 English below:
The well-known jewelry of the fashion industry: Cartier & LOVE and its half-century history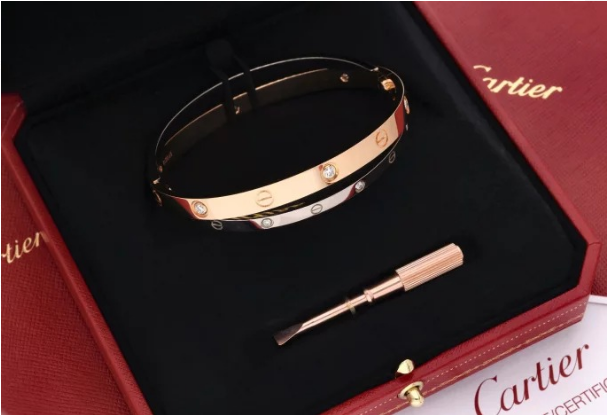 I think all of you have seen the bracelet in the image I have attached above at least once in your life. Today, I will tell you how Cartier LOVE, the most searched jewel in Google searches for years, was inspired by the Italian jewelry designer Aldo Cipullo's breakup and how it became one of the most sold jewels in the world over time.
The story of the Cartier LOVE bracelet begins in 1959 when Aldo Cipullo, a young designer from Rome, immigrated to New York. After moving to America, he first started working for the jewelry house David Webb. Then, in 1961, he continued his design career at Tiffany & Co., one of the biggest in the industry. Over the years, Cipullo acclimatized to America and came to the forefront with his designs at Tiffany, becoming one of the most sought-after figures in American society.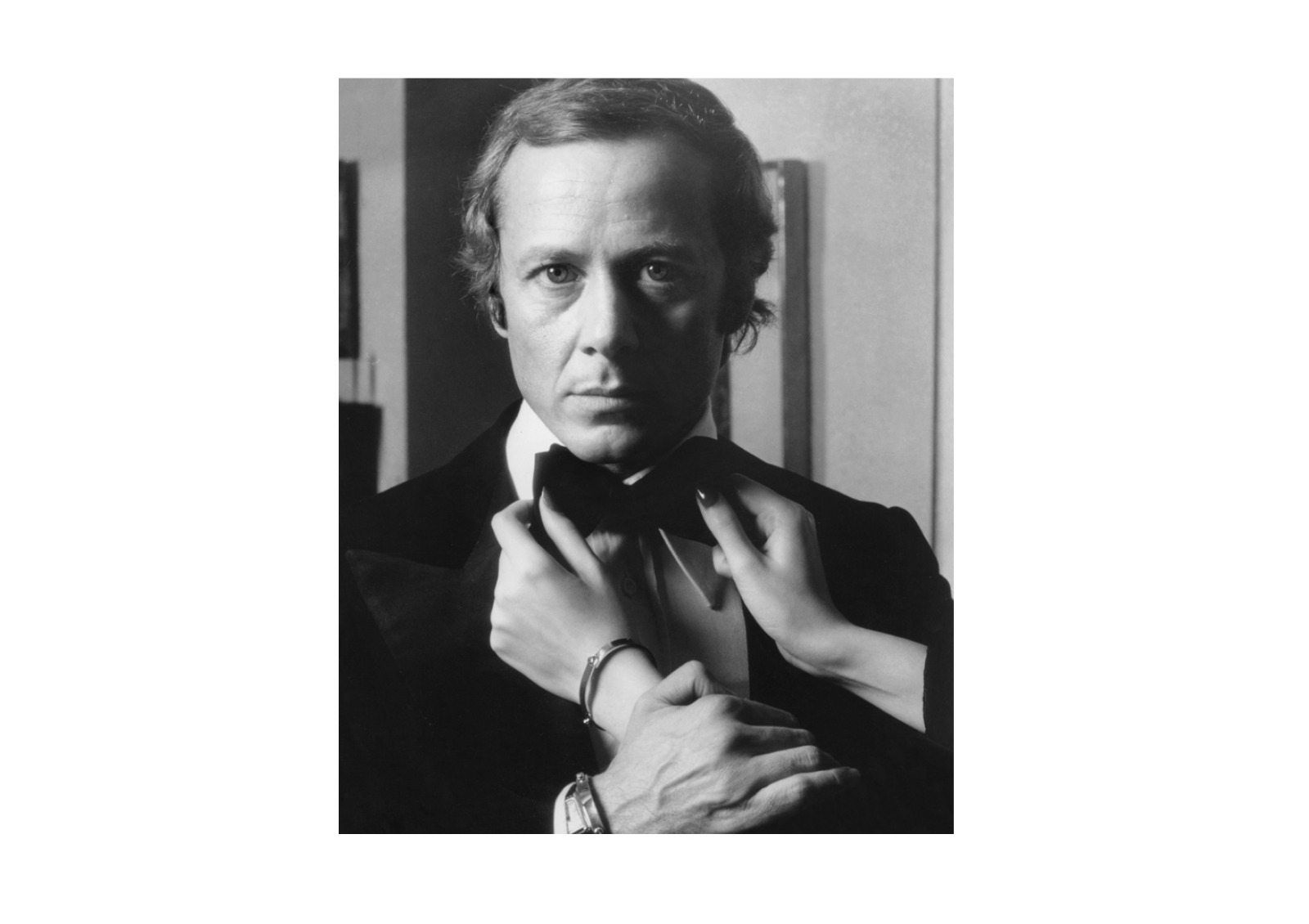 However, his luck in his career and social life does not coincide with his love life. Inspired by his lover, whom he broke up with in the middle of the night, and the disappointment he experienced, he designed this bracelet. His aim in designing the bracelet was to create a design that would represent the commitment and loyalty of love, in contrast to her broken relationship. Based on this, he designs a bracelet that cannot be "just taken off and thrown away" and adds screw heads on the bracelet to make it difficult to remove. He then designed a miniature screwdriver to unscrew these screws. In terms of design, the bracelets have a tight-oval structure and can only be removed with a special screwdriver.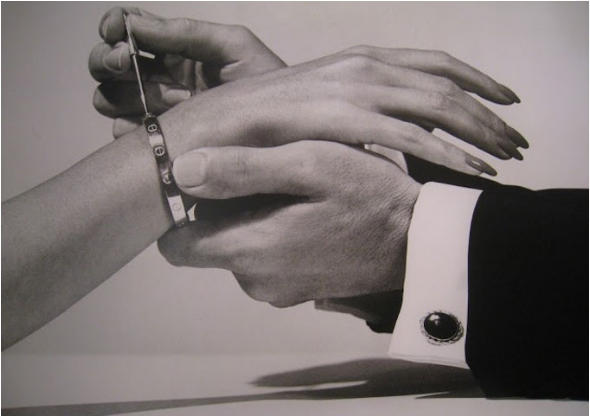 'What modern people want are love symbols that look semi-permanent—or, at least, require a trick to remove. After all, love symbols should suggest an everlasting quality."
At the time he designed this bracelet, Cipullo worked for Tiffany and often wore the design on his wrist. Based on the positive feedback from his colleagues and friends, he proposed the design to Tiffany. However, Tiffany did not accept the design. A few months later, Cipullo left Tiffany and moved to one of its biggest competitors, the French jewelry house Cartier, and presented this bracelet to the board as his first design at the company.
Until then, Cartier had a very strict stance on designers signing their models (model signing: when a designer's design is known by his or her name within the brand). However, influenced by the change of ownership of the brand and the attitude of its competitors Tiffany, which had been supporting its designers such as Jean Schlumberger and Donald Claflin for years, Cartier changed its policies for the first time in its history and allowed Cipullo to sign his work, which Cartier believed would add a personal touch that would resonate with young consumers.
In this way, Aldo Cipullo became the first designer to be awarded this honor by Cartier. (Today, only two designers have been awarded this honor. The other designer is Dinh Van from Vietnam).
Launch and early years:
The marketing process of the bracelet was one of the most successful marketing campaigns in the sector. When the bracelet first went on sale, it was only made of 18-karat gold and sold with a gold-plated screwdriver. There were four different sizes available for men and women and the Love bracelets cost only 250 dollars. Today, with the increased craftsmanship and the increase in gold prices, the price of bracelets is set to start at least 7000 dollars. This price goes up to 62 thousand dollars depending on the material used. When the design was first put on sale, the bracelets were produced as a set for couples and Cartier had a strict policy of buying the bracelet in pairs. The customer could not visit Cartier and buy the bracelet for himself, it had to be bought as a gift.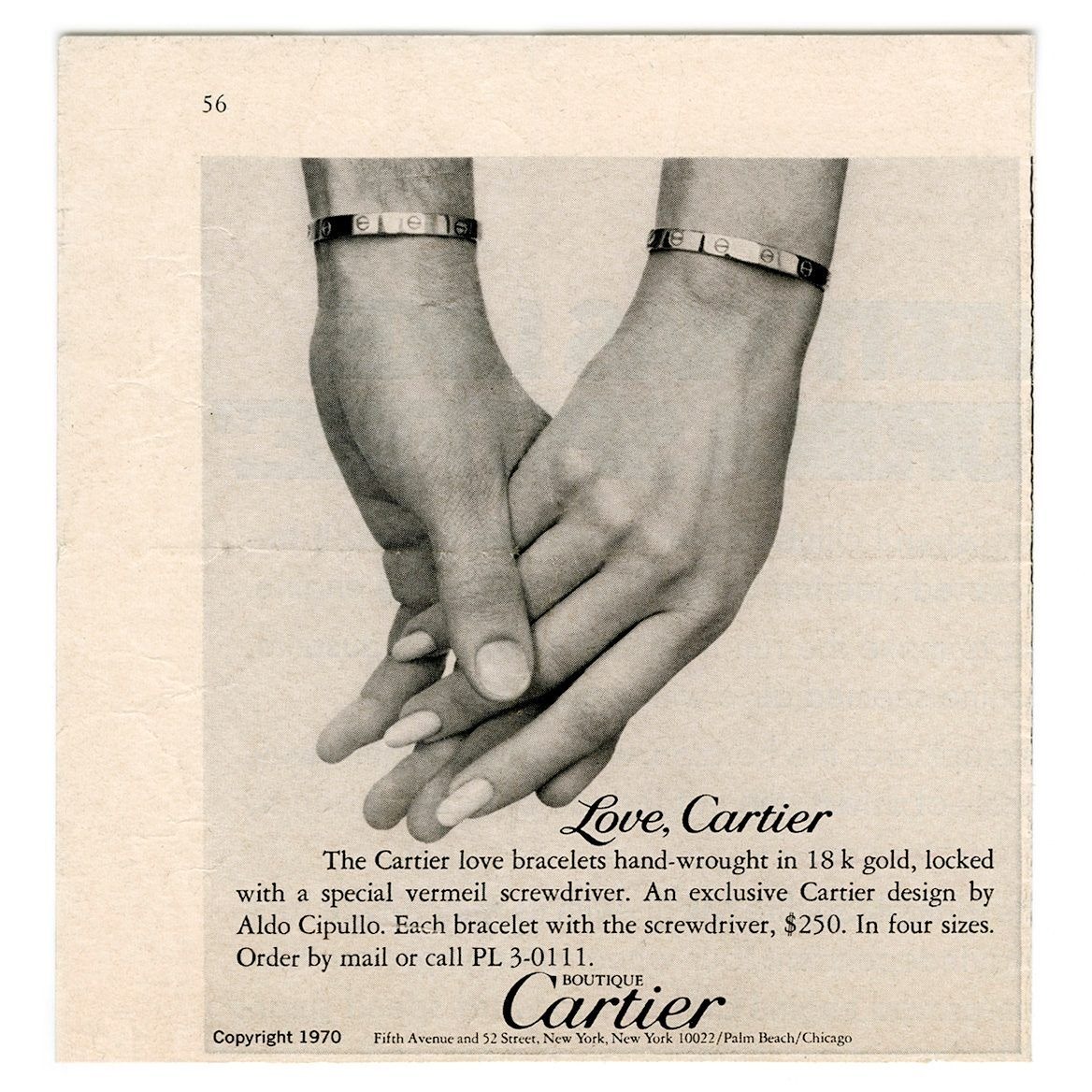 When it was first released, Cartier created a list of celebrity couples to publicize this romantic design and presented it to all of them. This list included such famous names as the Duke and Duchess of Windsor, Elizabeth Taylor and Richard Burton, Ali McGraw and Steve McQueen, Sophia Loren, and Carlo Ponti. As the popularity of this bracelet grew over the years, it began to radically change customer habits up to that time. Until the introduction of this design, jewelry could only be worn on certain occasions and with certain outfits. However, the bracelet's difficulty in putting on and taking off and its simple, elegant designs turned it into a piece of jewelry that consumers could wear daily. Thus, the era of "day-night jewelry", jewelry that you can wear in daily life, has started.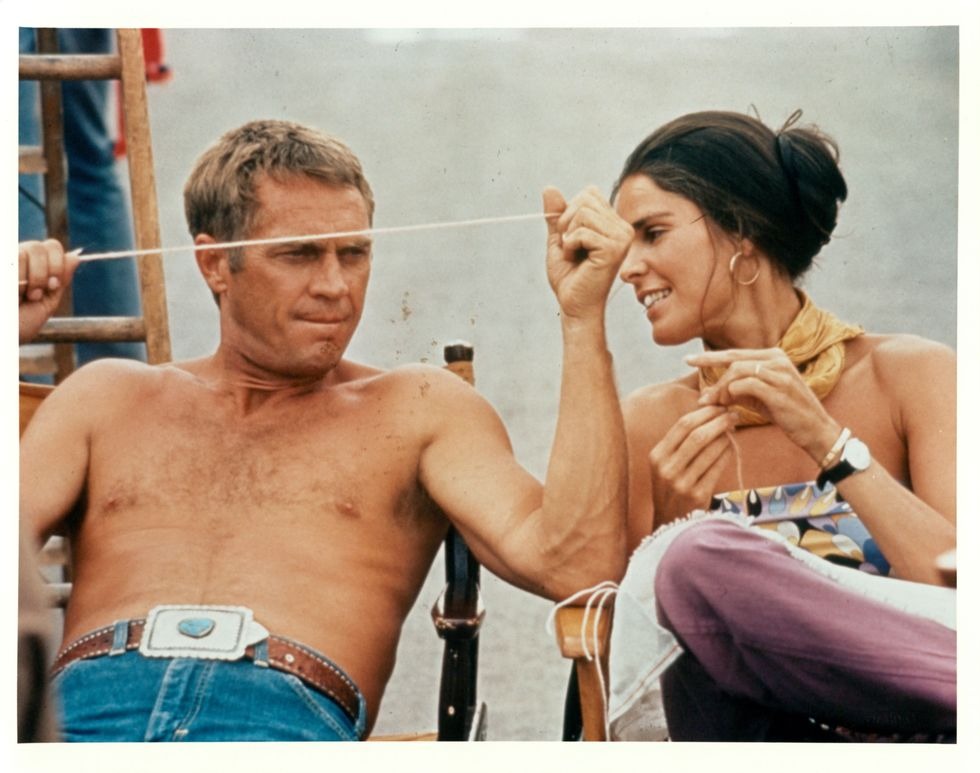 Ali MacGraw sported her Love Bracelet on the set of The Getaway.
ARCHIVE PHOTOS//GETTY IMAGES
Although Cartier's marketing success benefited the industry, the bracelet's simple, elegant design and high price tag certainly had negative effects. This simple design became the new favorite of the replica market and began to spread rapidly. As time went on, this situation became unstoppable and Cartier had to counteract it by stamping every new bracelet it produced with a stamp with a serial number, which was kept at Cartier Headquarters to prove its authenticity.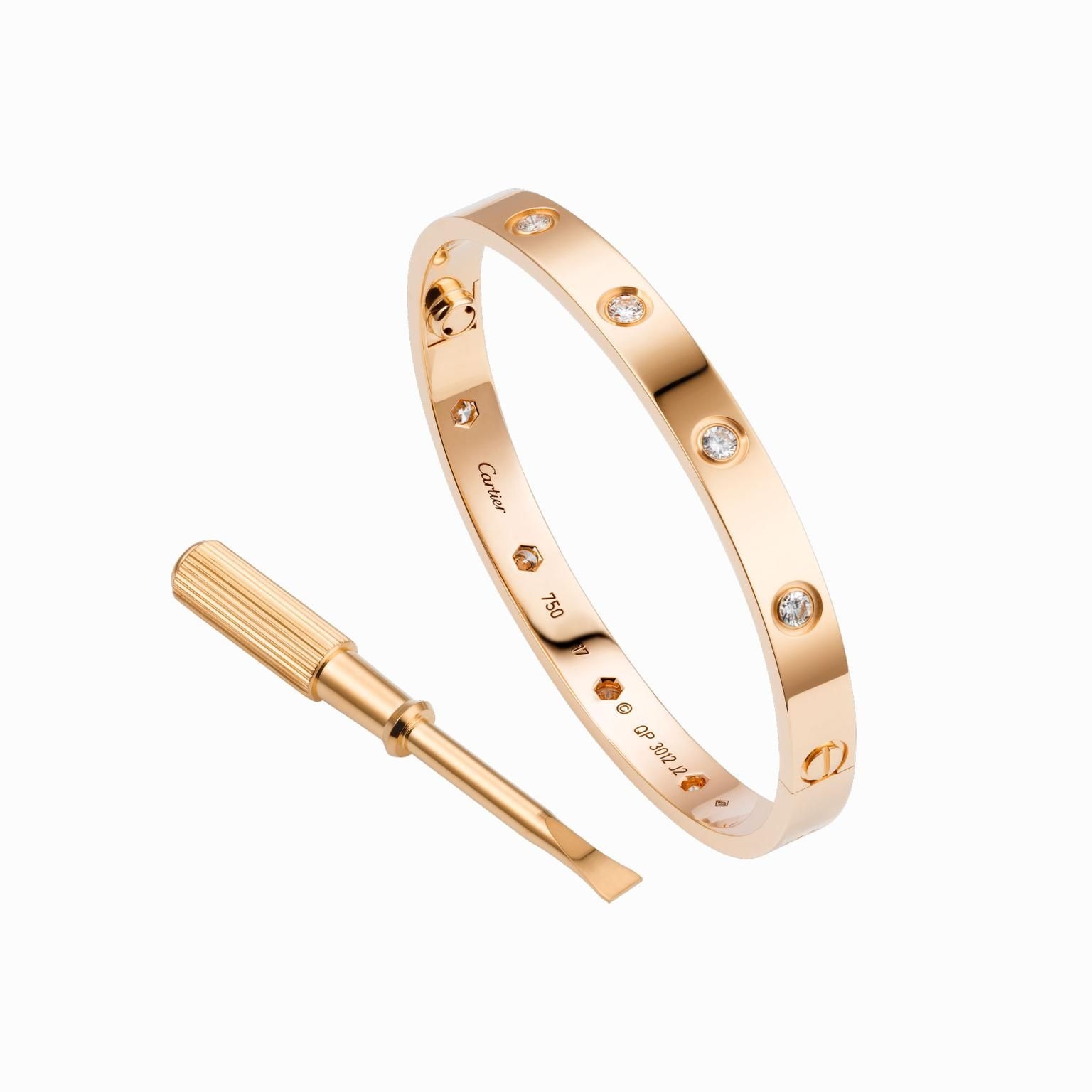 After the success of LOVE, Cipullo went on to design a series of other jewels for Cartier. One of his most popular designs was the Juste un Clou bracelet, launched in 1971. However, this design did not receive the attention he expected at the time and very few were produced. As a testament to the idea that good design never goes out of fashion, Cartier relaunched the Juste un Clou in 2012 to great acclaim. This model, which had never been popular in the past, broke sales records the year it was released. Since 2012, it remains one of Cartier's best-selling and most essential designs.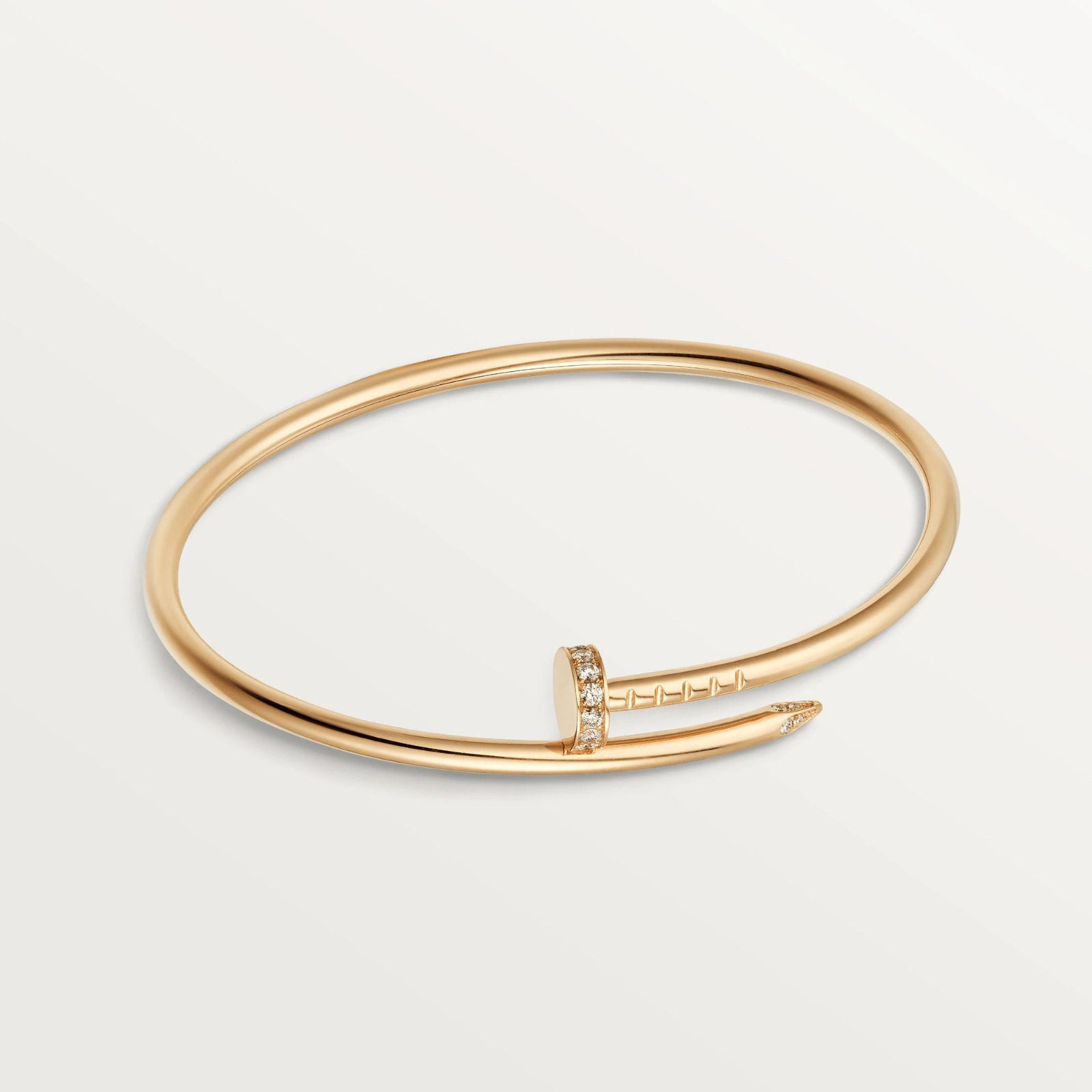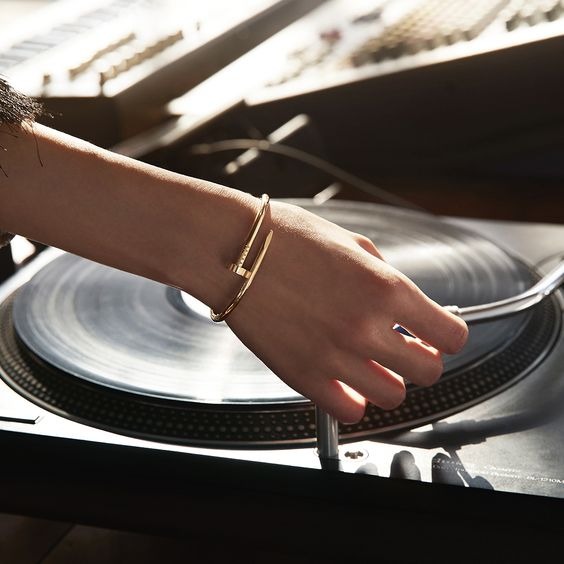 Cipullo was only able to work as part of the Cartier family for another 5 years. Sadly, he died in 1984 at the age of 42, but his short but influential career left behind one of the most iconic designs in the fashion industry. Today, the LOVE line is still one of the most in-demand jewels in the world, and this design undoubtedly makes Cipullo one of the most successful jewelry designers in fashion history.