EXCITEMENT OF THE DAY
The Republic of Turkey is celebrating 96th years of the foundation of the Republic.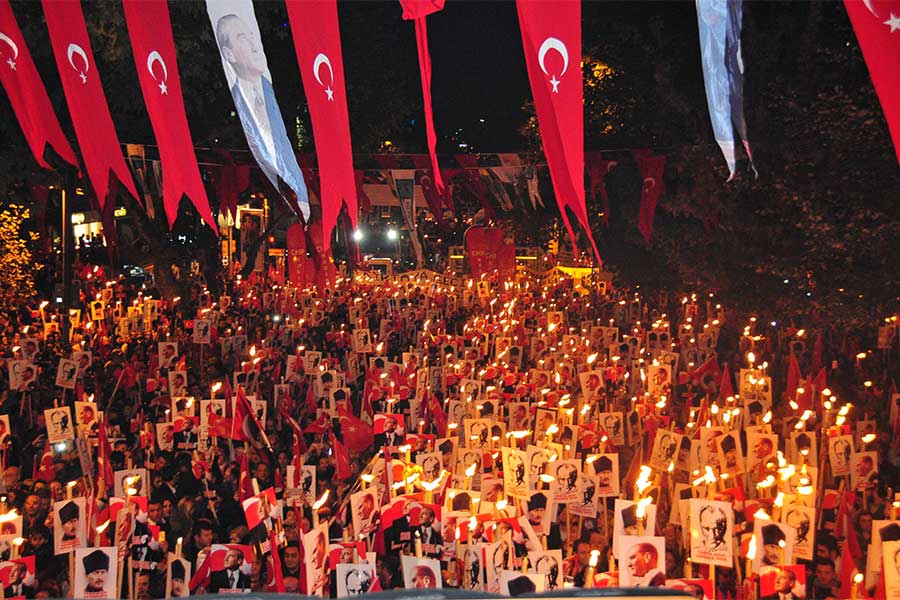 The Republic was declared on 29 October 1923 which was celebrated with enthusiatic activities in our country, and this year it is celebrating 96th year anniversary. There are lots of words of our founder Mustafa Kemal Ataturk about the Republic. However, a day before the declaration of the Republic, he said that "Tomorrow we will declare the Republic. After a day from it, the day was like birth of a new star which is Republic of Turkey.
So, from past to present, it is effusively celebrated every year. After visiting our leader, the holy visit begins with the telling of our national anthem. Also in this year, with the participation of thousands of people, a lantern procession was held in the center of capital and in some other cities to commemorete our great leader.
Although there were lots of people from nearly all age groups, majority of the people were youth. With the resulting images, the word of our founder which is "All hope is youth" came to minds.